After a decade of development, the European Train Control System and European Rail Traffic Management System are being tested under live conditions on Italy's direttissima. An International Union of Railways conference in Firenze in March pinpointed progress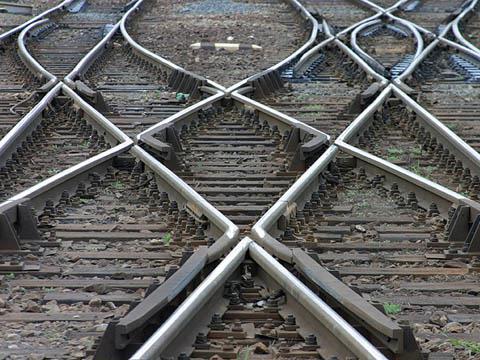 'THE BABY is out of the cradle and has been fed.' This reference to ETCS/ERTMS from Ian Dobson, Mainlines Strategy Director at Alstom Transport, who was representing the Unisig industry grouping at the International Union of Railways' conference on ETCS/ERTMS on March 20-21, summed up the current status of the ambitious project to develop a common train control system across Europe. Dobson did not go on to say that a long and difficult childhood lies ahead, but it is clear that time, effort, technical expertise and a collective will to drive the project forward will all be vital if success is to be assured.
Over 650 delegates were briefed on the pilot schemes under way in nine countries (right) and the firm commitments made to install ETCS/ERTMS in 11 countries. While considerable progress is now being made, it has taken 10 years since the European railways and the supply industry agreed the principles of co-operation for drawing up the specifications.
Only now has the point been reached when equipment is being tested under near commercial conditions. It was primarily to demonstrate this that the UIC chose Firenze as the conference venue, as it afforded delegates the opportunity to see Level 2 ETCS working at first hand. During the two-day event, Italian State Railways staged a series of demonstration runs to Arezzo and back over a section of the direttissima with an Alstom-owned test train.
Moving forward
Dr Peter Winter of Swiss Federal Railways, who heads development of Rail Traffic Management Systems at the UIC, believes that a watershed has been reached: 'We have a good set of specifications that guarantees interoperability - the technology is right and the time is right.' But he agrees that 'the time to market is too long', emphasising that it is important not to look back, but to work more quickly in the future and 'make the system really universal'.
Winter sees the need for further development if ETCS/ERTMS is to be used on conventional lines, as is likely to be required under a forthcoming EU directive. Under the European High Speed Interoperability Directive 96/48, the requirements for train control and signalling equipment on high speed lines remain in draft form, although their formal adoption is imminent. A draft Directive for interoperability on conventional lines is still at the consultation phase, and a final version is expected to be published late this year.
But Winter warns that it will not be easy to use ETCS on conventional lines. Apart from anything else, it will mean fitting interface equipment to a wide mix of traction types, all with different braking characteristics. Many conventional lines have level crossings, but in the 'Class 1' ETCS specification agreed last year, there is no provision for this as it applies only to high speed lines where there are no level crossings. Arrangements for protection of track workers are also missing. These and other gaps, Winter says, must be filled, and the need is 'relatively urgent', although industry will not be keen to proceed with this because it will require yet further development costs. 'The railways need to press industry to make these additions', he feels.
Level 3 still shunned
Winter also drew attention to the difficulties of the transition from Level 2 to Level 3, where data transmission is by GSM-R cellular radio and train detection is by on-board equipment communicating with a lineside radio block centre. This allows elimination of lineside signals and detection equipment such as track circuits or axle counters, and offers major cost savings.
Despite this, no railway has yet made a firm commitment to Level 3, not least because of the difficulties associated with radio transmission. During the trials with Level 2 on the direttissima, the problems quickly became apparent. Carlo Carganico, Manager of Research & Development with the Infrastructure Division of FS, said that decisions and protocols have to be established to deal with a wide range of circumstances. 'For example, what do you do if there is a radio fault? Do you wait 2 or 3 seconds or do you restart immediately?'
By simplifying the radio systems, Winter suggests that a form of Level 3 could be used for secondary lines, and the UIC is promoting this as 'ETCS-Low Cost'. He sees this as a 'real market where old signalling needs to be replaced' with something cheap and effective. Indeed, Railtrack in Britain is looking at this for its lightly-used rural routes where Radio Electronic Token Block is becoming life expired. Réseau Ferré de France envisages a similar application.
The conference highlighted some of the difficulties that lie ahead. The signalling industry has invested considerably in development of compatible equipment, but it is anxious that firm orders are placed quickly to justify the costs that have already been incurred.
Industry's anxiety
This applies to the signalling majors and to companies who have supported the development of GSM-R cellular radio (RG 8.96 p493), who see this as just a tiny part of the telecoms industry. Peter Albrecht, representing the GSM-R industry group, said that the time the railways need is 'like a century' for the IT industry, where developments typically take a few months.
In contrast, the railways have proceeded cautiously, not least because they are concerned about the cost. Formulating a convincing business case to justify investment in ETCS/ERTMS is not easy, and rapid progress is only likely if the railways can use it to develop new services that bring a commercial return. 'We need contracts in the next few months if the price is to be satisfactory', said Albrecht.