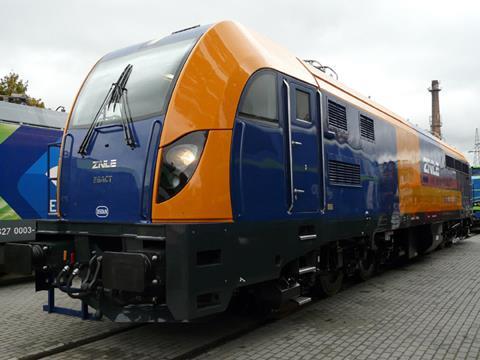 POLAND: The first locomotive to be built by the ZNLE repair works was unveiled at the Trako fair in Gdansk last month. Designed for 3 kV operation, the E6ACT 'Dragon' Co-Co is rated at 5 MW with a top speed of 140 km/h and a 20 tonne axleload.
EC Engineering provided detailed designs and IEL Warszawa traction and electrical equipment, while ZNLE's own design of three-phase asynchronous motors were made under licence by Emit.
Following testing, series production will start in late 2010. The main market is Poland, but interest has been received from Morocco and Algeria.