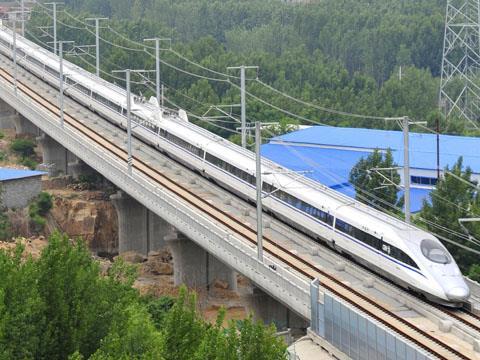 Over the Chinese New Year period from February 18 to 24, the national rail network in China carried a total of 45·0 million passengers, an increase of 6·5 million on last year. A single day record of 9·47 million passengers was reached on February 24.
China and Kazakhstan launched an intermodal service linking Lianyungang with Almaty via Korgos on February 25. The journey takes 12 days.
Poland's Swietokrzyskie voivodship has awarded Przewozy Regionalne a contract to operate local services from Kielce for five years from December 13 2015. Additional routes could be included subject to agreements with neighbouring regions.
TransContainer launched a weekly Vladivostok – St Petersburg block intermodal train on March 7, scheduled to take nine days to cover the 9 266 km route.
Canadian National has announced plans to build a C$250m intermodal terminal at Milton, 45 km west of Toronto, to relieve its Brampton terminal which is nearing capacity.
Sunday services on the Sarmiento commuter route to Moreno in Buenos Aires have been suspended for 90 days to undertake infrastructure projects including the installation of an automatic train stop system, replacement of 20 kV cable and the construction of three new traction substations. On the San Martín route, Hurlingham and Villa del Parque have been refurbished under a programme that should see a total of 120 station modernised within the Buenos Aires metropolitan area.