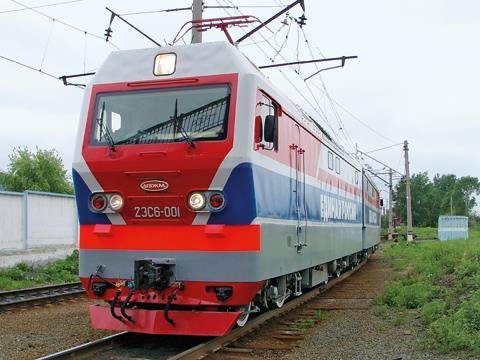 RUSSIA: The European Bank for Reconstruction & Development and Russian Railways have signed a memorandum of understanding for co-operation in the development of long-term energy efficiency policies and mitigation of the carbon footprint of RZD, which is one of Russia's largest energy users.
A joint working group is planned to co-ordinate energy efficiency activities and identify suitable technologies for use at stations and other infrastructure in selected areas. Funding for research projects could be increased, possibly through public-private partnerships, and EBRD will consider funding projects to improve RZD's energy efficiency.
'This MoU not only deepens our co-operation with such a high-profile company in an area that is at the core of the EBRD's mandate, but also demonstrates the benefits of energy efficiency to other Russian businesses', EBRD President Thomas Mirow said at the signing ceremony in Moscow on October 19.