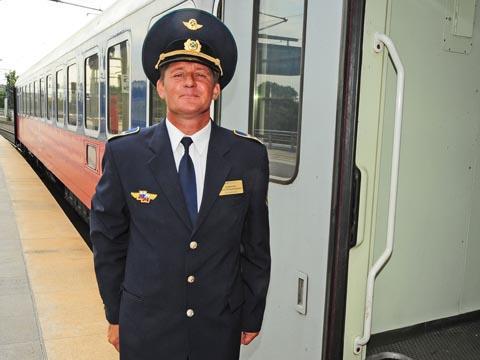 RUSSIA: A further step in the reform of Russian Railways has been taken with the establishment of the Federal Passenger Company as a stand-alone subsidiary responsible for long-distance passenger transport activities.
The creation of FPC was proposed by the RZD board in 2008 and received government approval last year. The company's authorised capital is 137bn roubles, with RZD owning 100% minus 1 share. On April 1 it took over RZD's Federal Passenger Directorate, with its 16 regional business units, 43 rolling stock depots, 29 stabling yards and two passenger service directorates, plus around 24 600 coaches and 100 000 staff.
FPC has put forward two scenarios for development. The baseline strategy is based on current economic growth and projecting forward RZD's past performance. This would require 257bn roubles of investment over 10 years, including the purchase of 1 540 coaches by 2013 and 4 080 in 2013-20. A more ambitious strategy is costed at 443bn roubles, with the purchase of 1 698 and then 6 864 vehicles. A further 200 sleeping cars meeting RIC standards are already on order from Siemens Mobility and Transmash Holding's Tver Carriage Works for through services to 1 435 mm gauge destinations in Europe.
RZD says it currently has a 65·7% share of the domestic long-distance passenger market. The government is expected to approve laws in June reimbursing FPC for the operation of socially-desirable services with regulated fares, which FPC will then be able to market on the basis of low prices. On routes where fares are deregulated, FPC aims to be a market leader based on a ratio of price to quality.