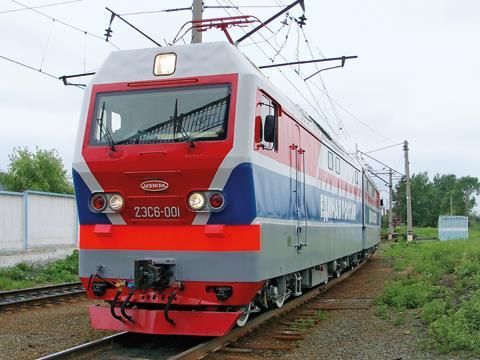 RUSSIA: Russian Railways President Vladimir Yakunin set out details of RZD's 555bn rouble 2010-11 investment budget at a meeting on implementation and financing sources which was chaired by Prime Minister Vladimir Putin on February 27.
RZD's projects total 435·5bn roubles, and 120bn will be used for road and rail links between Adler and Alpika-Service for the Sochi Olympic Winter Games.
Yakunin said asset renewal is RZD's main priority for the near future. Major repairs and reconstruction work will be carried out on more than 20000 track-km and 800 km of overhead lines. Rolling stock acquisition is allocated 72bn roubles, which includes 52bn roubles for the purchase of 566 locomotives from Transmash and 166 from Sinara.
However, Yakunin emphasised RZD's sources of financing are severely restricted, with cost-cutting already accounted for and profit dependent on regulated tariffs. 'The only possible sources of financing for increasing the size of the investment budget are targeted contributions to the company's authorised capital', he suggested.
President Medvedev has signed a decree on technical recommendations for high speed trains, under which RZD will be the sole provider of high speed rail infrastructure.