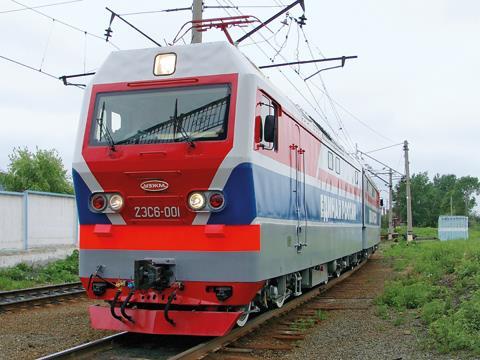 RUSSIA: Siemens Mobility, freight locomotive manufacturer Sinara Transport Machines and Russian Railways signed a memorandum of understanding for the production of electric locomotives during the 1520 Strategic Partnership forum in Sochi on May 28.
A joint venture of Siemens and Sinara will be based at the Russian firm's Ural factory near Yekaterinburg. Production capacity at the plant will be increased in a major investment programme which Sinara CEO Dmitry Pumpyansky said would be worth 'hundreds of millions' of roubles.
The jont venture will supply around 100 twin-unit 160 km/h freight locomotives a year, with the first completed in 2010 and series production in 2011-15. The locomotives will have asynchronous traction motors, with Siemens suppying transformers and control equipment and the local production of components being phased in.
Further details are to be finalised in the next few weeks, before a binding agreement is signed in September.
Commenting on RZD plans to purchase 600 locomotives a year in 2009-15, Pumpyansky said 'the market is big enough for both ourselves and Transmash Holding'.
Siemens said it sees Russia as one of the most important and promising markets for the future, and the supply of electric locomotives will be an important expansion of a strategic partnership with RZD that began with the order for Sapsan high speed trains.