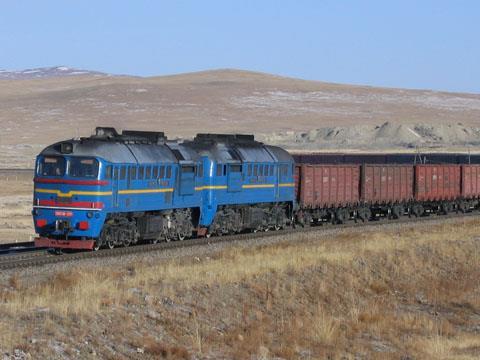 MONGOLIA: Energy Resources LLC has awarded Leighton Asia a US$338m contract to design, build and maintain for four years a 225 km coal railway in the South Gobi region.
The line will carry coking coal from Ukhaa Khudag, where Leighton Asia has a six -year mining contract, to the Chinese border at Gashuun Sukhait.
Construction is set to start in March 2010 for completion in mid-2011. The single track standard gauge line is being designed for 1·8 km long trains and 25 tonne axleloads, giving an annual capacity of 28 million tonnes of coal.
Preliminary studies were undertaken by DB International, which signed a €4m contract for project planning and monitoring services in March.