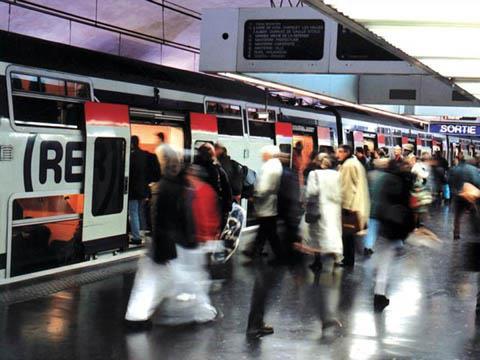 FRANCE: SNCF Geodis and Réseau Ferré de France signed an agreement on September 10 covering the allocation of freight train paths on major corridors to the southwest and southeast of France between December 2010 and December 2011.
The agreement commits RFF not to cancel any of the requested paths, while SNCF Geodis is obliged to make effective use of them. Should RFF have to cancel a path because of engineering work, an alternative path will be provided within 2 h of the agreed timings. Failure by either party to meet a commitment will trigger financial penalties.
'I am delighted with this agreement which marks a first step towards quality', said Pierre Blayau, Director General of SNCF Geodis. Co-signatory to the agreement was Hubert du Mesnil, President of RFF, who said that signing the accord illustrated the development of service quality to the benefit of RFF's customers.
On September 9 RFF's management board approved proposals to increase access charges in 2012 by 4·7% for high speed trains. To meet SNCF's concerns about the cost of operating TGV services, the 2012 fees for inter-regional TGVs will be 7·6% lower than in 2011.
Access charges for regional passenger trains, Transilien services and freight trains are to rise by 2·5%. Over the next two months RFF will consult with its customers on the planned increases. RFF says that its revenue does not suffice to cover the €6·3bn a year needed to maintain the network.