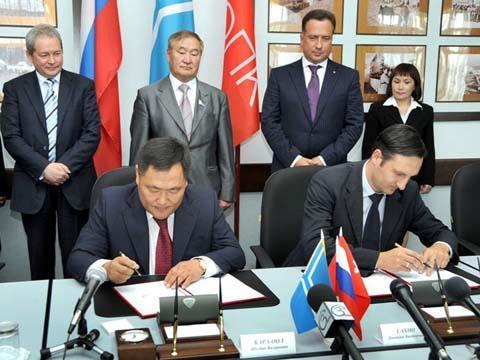 RUSSIA: Eniseiskaya Industrial Corp and the government of the Tyva republic signed a public-private partnership agreement for the construction of the Kyzyl - Kuragino railway during a visit by Federal Minister for Regional Development Viktor Basargin on August 28.
Under terms agreed in February, the 98·6 rouble cost of the line will be split equally between the Russian Federation Investment Fund and EIC, a United Industrial Corp subsidiary which has a concession to develop the Elegest coalfield.
The line is one of five federal priority railway development projects. 'It is very important for Russia and its transport infrastructure. Therefore even the global crisis doesn't prevent the government financing this project', said Basargin.
EIC's commitments under the PPP include financing 'socially significant' aspects of the project and paying the salaries of workers during the three-year construction period. Half the employees must be recruited locally.
Starting from the current RZD railhead at Kuragino, the line will run for 418 km through difficult terrain to reach Kyzyl, capital of the Tyva republic. Construction is due to start in 2010 for completion by 2014, opening up access to natural resources which are currently untapped because of poor transport. Hard coking coal is in demand, and the republic's government hopes the development of the Elegest coalfield will eliminate its budget deficit by 2020.
Trains will be operated by RZD, initially using diesel locomotives but with provision for future electrification. Eight stations are planned, and initial freight traffic is estimated at 15 million tonnes a year, growing to 26 million.