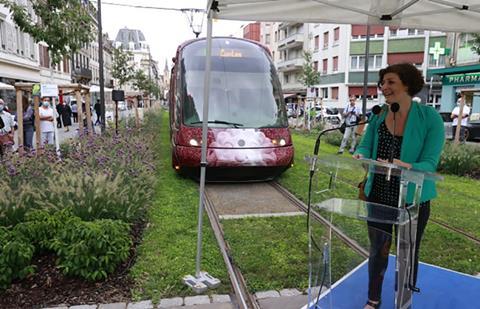 Strasbourg tram Route F was extended 1·7 km from Faubourg National to Comtes in Koenigshoffen with three stops on August 29. Travel will be free on the first six Saturdays. Construction took 30 months and cost €4m, including a 330 space park-and-ride facility at Parc des Romains station, 1·5 km of cycle paths and planting of 190 trees.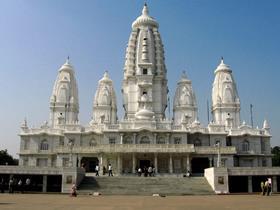 On August 31 the European Investment Bank signed a €650m loan agreement to provide to finance for the Kanpur metro. 'Comfortable, fast, safe, energy efficient and affordable public transport systems like metros are needed for cities to become the engines of growth in our country', said Kumar Keshav, Managing Director of Uttar Pradesh Metro Rail Corp, thanking EIB for its 'faith and wholehearted support' in funding metro projects in the state.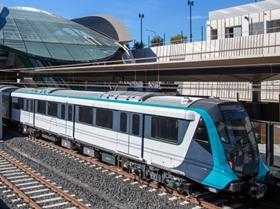 The use of 'innovative data and technology ideas' to improve the safety of public transport users in Greater Sydney is to be tested under Transport for NSW's Safety After Dark Innovation Challenge. The winners include the University of Wollongong, data sharing platform She's a Crowd, safety technology experts Guardian LifeStream and Cardno/UNSW, and the projects include using artificial intelligence and CCTV to automate the detection of threatening behaviours, using datasets and algorithms to create routing that prioritises safety, and a platform for public safety and assistance. The Innovation Challenge is part of TfNSW's commitment to a new Women's Safety Charter, co-designed with the Greater Sydney Commission and Committee for Sydney.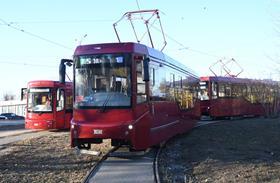 Kazan's orbital fast tram line has been completed with the opening of a 1·8 km section between Glazunova and Midkhata Bulatova. The line is 33 km long with 45 stops, with services 5 and 5a taking 1 h 45 min for a complete circuit.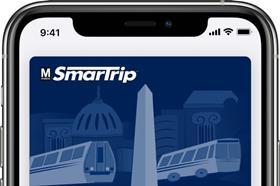 Washington Metropolitan Area Transit Authority and Cubic Transportation Systems have expanded the SmarTrip payment system to include for iPhone and Apple Watch, enabling passengers to use contactless payment on metro and bus services. A mobile app has also been launched. 'The SmarTrip app is a game changer for metro riders, providing an integrated payment and management system when combined with Apple Wallet', said Metro General Manager & CEO Paul J Wiedefeld. 'Paying to ride Metro is now faster, safer and easier than ever before.'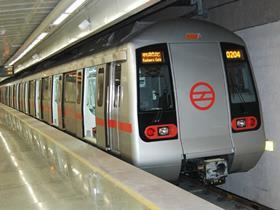 Delhi Metro Rail Corp has begun preliminary works for the fifth metro bridge over River Yamuna, as part of the Majlis Park – Maujpur section of Phase 4 of the network.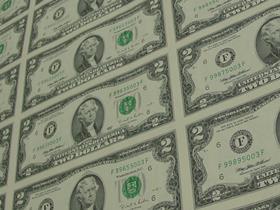 The USA's Federal Transit Administration has awarded $14m of Accelerating Innovative Mobility initiative funding for 25 projects to help transport authorities explore new models that provide more efficient and frequent service and demonstrate innovative technologies and practices to enhance the passenger experience. Nine of the projects directly address Covid-19 related issues, including contactless payment, social distancing, scheduling, real-time information to reduce crowding and contact tracing.