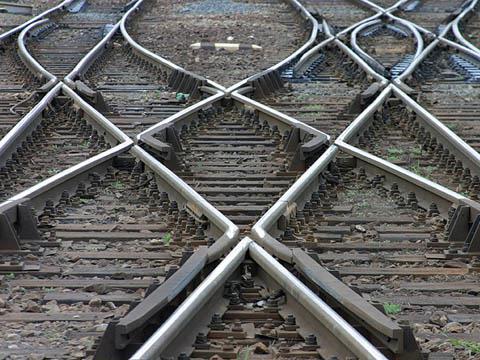 EUROPE: Changes in the regulatory landscape are opening up opportunities for Veolia Transport, according to CEO Cyrille du Peloux. Speaking to Railway Gazette International on June 10, he highlighted the Public Service Regulation which comes into force in December, and the liberalisation of international passenger rail services from January 1 2010.
Du Peloux said the regulation would 'clarify the current situation with some of our competitors', particularly in urban public transport. 'Either you are an in-house operator and cannot compete elsewhere, or you are not in-house and subject to open competition at home.'
One company that may fall foul of this ruling is Transdev, currently owned 70% by French bank Caisse des Dépôts and 30% by RATP. The Paris transport operator is planning to sell its stake in Transdev, with Veolia and Keolis seen as possible buyers. Given that SNCF is increasing its stake in Keolis to 57% (RG 6.09 p33), and Veolia is already in partnership with RATP to compete in Asia, the company considers itself well placed. Last year Transdev reported a turnover of €3·3bn compared with €6bn for Veolia Transport.
Whilst its roots are firmly in the urban market, Veolia is expanding its regional operations, notably in Germany and the Netherlands, and du Peloux believes that 'even France will be obliged to move'. Accepting that 'this is a political decision', he confirmed that 'we are trying to make it sooner rather than later; I think it will come next year.' He also indicated that 'we are preparing to get back into the UK'.
'Cross-border long-distance services' provide another opportunity, and du Peloux sees this as 'a good move', focusing on high speed corridors linking 'major cities where we are already active'. Confirming that 'we are studying the potential in partnership with Air France', he reported that 'we are ready to move, but have not yet pushed the button'.
Whilst du Peloux emphasised the strong synergies between Veolia Environnement's transport, water, waste management and energy services when providing outsourced services for local authorities, the group is looking to reduce its high levels of debt. This is one of the factors driving the sale of Veolia Cargo, with du Peloux admitting that 'we cannot invest everywhere'. Suggestions are now emerging that Veolia Transport itself could be lined up for a stock market flotation, particularly if the acquisition of Transdev gives the business a critical mass.
Du Peloux warned that the slow pace of liberalisation in some markets was helping incumbents to resist change. Pointing out that 'we need strong regulation to create fair competition', he urged the European Commission to 'push more'. Suggesting that 'across Europe there should be a common approach for every member state to open up the market', he believed that 'one day we will have one global co-ordinated framework, but today we are still very far from this.'