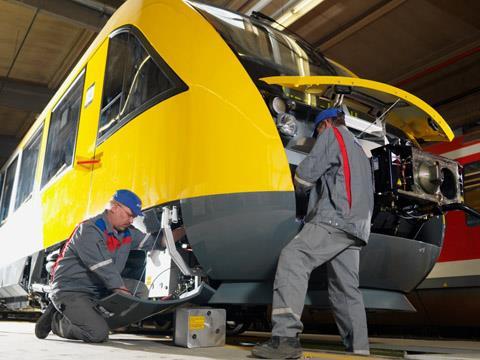 NETHERLANDS: Passenger operator Syntus has selected Voith Railservices to maintain its fleet of DM90 and Alstom Coradia Lint diesel multiple-units for three years from mid-December.
There were five bidders for the contract, which is currently held by Nedtrain. Voith already has similar agreements with Arriva and Veolia Transport.
Founded in 1999, and now jointly owned by NS and Keolis, Syntus operates trains from Winterswijk to Zutphen and Arnhem and between Zutphen, Hengelo and Oldenzaal, as well as the Tiel - Arnhem route.