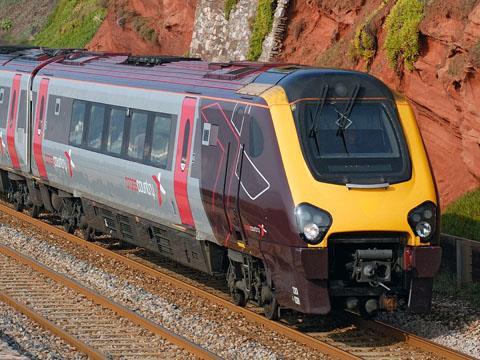 UK: A five-piece steel guard was originally fitted to Bombardier Voyager diesel-electric multiple-units operating in the UK to protect the Cummins engines from flying stones.
However, these guards required five people to lift during maintenance, and distortion and metal fatigue meant they could not be refitted. As a result, Cummins, machinery protection equipment supplier Beakbane and the University of Birmingham have developped a range of single piece composite stone guards in sizes up to 3 m x 2 m.
The composite mouldings are lighter and easier to handle than fabricated steel guards. Installation time on a Voyager has been cut from half an hour to a few minutes, and can be undertaken by one person.
Applications include engine and bogie stone guards, carriage side skirts, signalling equipment covers, inspection panels, filter covers and front valences. The components can incorporate brackets for ancillary equipment, are fire retardant and can be supplied in any colour scheme.
The tooling is cheap enough to permit custom manufacturing of guards in small batches for retrofitting.