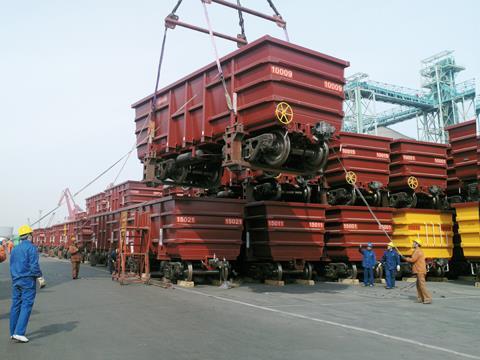 CHINA: German test equipment supplier NDT AG has delivered its first AURA ultrasonic wheelset testing rig to Chinese Railways.
The first rig is being installed in Chengdu in the west of the country. The equipment, which is already used by Deutsche Bahn in Germany, can inspect both sides of a wheelset for material faults simultaneously, with an inspection typically lasting 5 min.
The latest evolution of AURA offers an automated tooling system based on a modular concept, which reduces delays when different wheelset designs are being measured as the front-end ultrasonic electronics no longer need to be changed between tasks. AURA also offers both visual and numerical analysis of wheel condition.