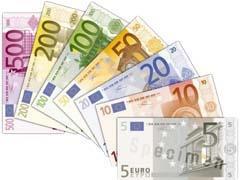 Canada: Parkeon Transport has won a C$7m contract to supply GO Transit with ticketing equipment for Toronto's public transport network.
Europe: Perpignan - Figueres infrastructure concessionaire TP Ferro is to use a bilingual version of HaCon's TPS software for train pathing, the first time TPS has been used to link the networks of adjacent infrastructure managers.
Germany: Bombardier has been awarded a further €26m contract to operate and maintain the 1·9 km Innovia 100 automated peoplemover at Frankfurt airport in 2011-15, with an option for extension to 2020.
Russia: A joint venture between Siemens, RZD and the All-Russian Railway Research Institute is to modernise 22 marshalling yards by 2026.
UK: Capgemini has won a £15m five-year extension of its IT support outsourcing contract with online ticket seller thetrainline.com.
Multipulse Electronics has won a £20m contract to supply Network Rail with onboard GSM-R installation kits including wiring looms and mountings over four years.