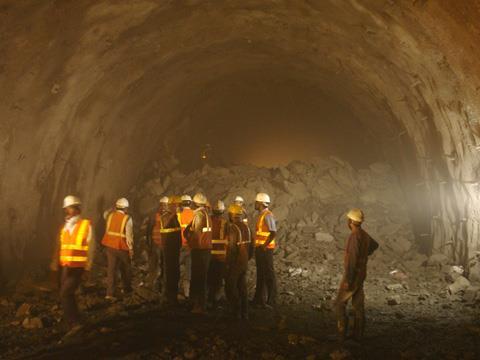 India: Amco Saft India has supplied batteries to provide back-up power for safety and signalling systems in the Pir Panjal tunnel.
Malaysia: Kuala Lumpur transport operator Prasarana has awarded Indra a €28m contract to design and build an integrated control centre covering the monorail, Ampang metro and Kelana Jaya automated light metro lines within 48 months.
Russia: RZD and Gasprom have signed an agreement to develop infrastructure to enable natural gas to be used to fuel locomotives.
Saudi Arabia: The Development Commission of Makkah & Mashaaer has awarded Parsons Brinckerhoff a US$93·6m 60-month contract to provide programme management consultancy services for the 62bn riyal Makkah Public Transport Programme. A bus network and four metro lines are planned.
USA: Herzog Technologies has awarded Wabtec a $9m contract to provide PTC equipment and services for North County Transit District's Coaster, including seven locos and 10 driving cars.