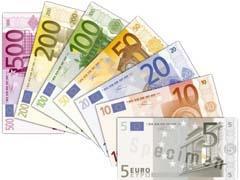 Australia: Norton Rose has been appointed to advise West Net Rail on project financing for its A$500m infrastructure upgrading and expansion programme on the Morawa - Geraldton corridor.
Canada: Vancouver's TransLink has chosen Cubic Transportation Systems and IBM Canada to supply a smartcard ticketing system and operate it for 10 years from 2013 under a C$100m project.
Italy: FS subsidiary Ferservizi has selected a five-company consortium including Ansaldo STS for a seven-year framework contract valued at €1·36bn to manage data processing services, software applications, passenger information and call centres for the national railway group.
Netherlands: The customs authority has called tenders for equipment to scan incoming container trains at Rotterdam's port at speeds up to 60 km/h.
Saudi Arabia: SRO has awarded a 5·6m riyals contract to consultants GTZ of Germany and Zuhair Fayez to prepare a strategy for improving its services, including the introduction of 200 km/h passenger services between Riyadh and Dammam which would cut the journey time to under 3 h.