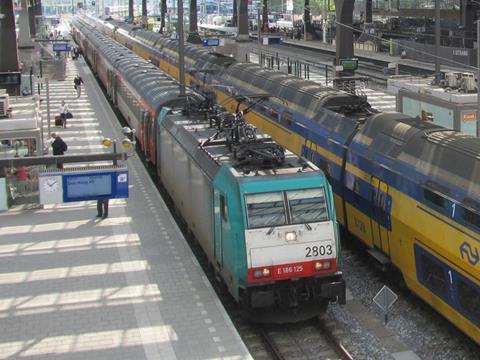 Netherlands: On behalf of all operators, NS has awarded Eneco a contract to supply traction electricity in 2015-25. From 2018 the annual requirement of 1·4TWh/year will be entirely supplied from wind power, 50% generated in the Netherlands.
North America: DataTraks is to manage Transportation Technology Center Inc's Trackside Acoustic Detection System, which is installed at 18 sites in the USA and Canada to detect and flaws in tapered roller bearings on passing trains.
Poland: Helica is to supply PKP Intercity with 1900 Lenovo A3500 tablet computers at cost of 12·6m złoty to replace paper documents issued to traincrew and speed the dissemination of information. Catering company Wars has ordered 260 tablets for 0·17m złoty.
UK: Network Rail has ordered 500 Funkwerk railfocX handheld GSM-R radios from Hima-Sella.
USA: The South Shore Line serving Chicago has introduced mobile ticketing provided by Bytemark.