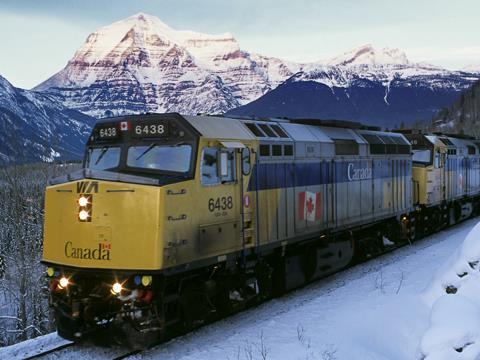 Canada: IVU Traffic Technologies is to supply VIA Rail with crew duty scheduling software, customised to reflect the way very long-distance trains are staffed with several crew teams, and to support seniority bidding whereby duty requests made by longer-serving staff have priority.
India: Mumbai Metro Rail Corp has awarded a consortium led by Aecom Asia and including Padeco, LBG and Egis Rail a contract for consultancy work on Line 3.
Latvia: Rbsskals Bvsabiedrba un Leonhard Weiss RTE has begun a programme of station modernisation works for LDz including fitting LED lightning, shelters, benches and SIA Komerccentrs Dati CCTV and passenger information systems.
Norway: NSB has awarded ÅF a three-year framework contract to provide technical consultancy services covering RAMS, system technology and documentation.
USA: Beyer Blinder Belle Architects & Planners has appointed Arup to provide engineering and modelling services for development of a masterplan for the future of Washington Union station.