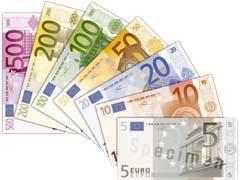 Belgium: SNCB Logistics has selected Quintiq and Ab Ovo to supply a resource and operations decision-support system. It will go live this year, with real-time operations management by early 2012.
China: Nice Systems is supplying its NiceVision IP video security system for Tianjin metro Line 2, providing unauthorised entry alerts and real-time video analytics.
Denmark: DSB has awarded ISS a new train cleaning contract running for three years from June 1. To reduce costs the work is based on actual needs rather than specified procedures.
Russia: The All Russian Railway Research Institute and nuclear centre Vniief have signed an agreement to apply supercomputing to aerodynamics research and analysis of the wheel-rail and pantograph-catenary interfaces.
Saudi Arabia: To cover the second phase of the Al Mashaaer Al Mugaddassah metro project in Makkah, Serco's contract to provide CRCC with operations and maintenance consultancy services has been extended by nine months at a cost of £5·2m.