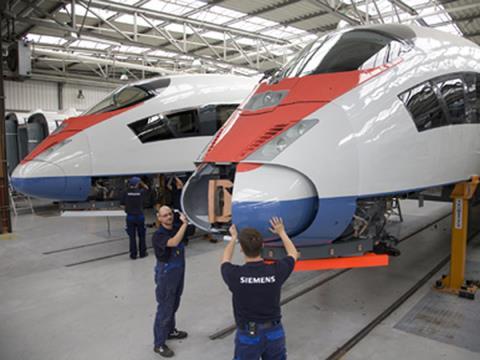 France: A consortium of Sopra Steria Consulting, HaCon and Cereza/Groupe Talan is to supply HaCon's train planning software for use by 650 train planners at SNCF Réseau.
Russia: Siemens is to build a €60m maintenance centre on the Metallostroy depot site in St Petersburg to service Sapsan and Lastochka trains. Opening is expected this year.
Saudi Arabia: Arcadis subsidiary Hyder Consulting is part of the Foster + Partners team which is to develop the architectural vision for the Jeddah public transport system.
Sweden: Trafikverket has awarded Kaelus a three-year contract to supply GSM-R interference filters.
MTR Nordic is to use Giro's Hastus-Rail planning software for its MTR Express services.