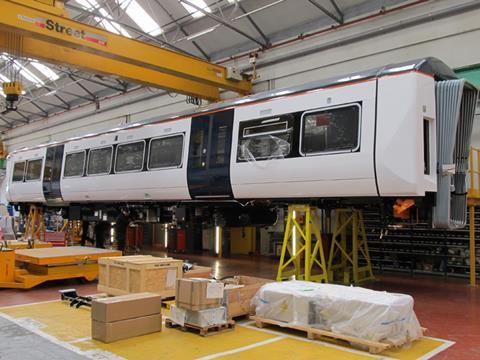 Canada: Bombardier has announ­ced a six-year C$700m agreement for IBM to support the integration of IT services across its Transportation and Aerospace businesses in 47 countries.
Mauritania: Rafamet is to supply heavy haul operator SNIM with a UGE 400 N underfloor wheel lathes.
Peru: Barcelona metro operator TMB and consultancy Ayesa are to supervise the capacity upgrade of Lima metro Line 1, under a US$6·8m three-year contract awarded by Ositran.
Poland: Qumak is to supply a Sim­traq 3D driver-training simulator with six degrees of movement to Koleje Dolnolskie.
UK: Network Rail has awarded contracts for the supply of signs to Royal British Legion Industries (trackside signage) and Interplan Sign Systems (safety instruction signage and wayfinding).
Transport for London has signed a five-year deal for TSBA to manage its international brand licensing programme in return for a percentage of royalties from any licensing deals that it negotiates.
Translink has renewed its mobile ticketing contract with Corethree.