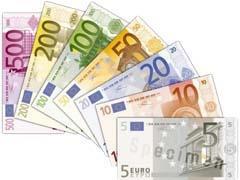 Denmark: DSB has ordered 188 Hoeft & Wessel almex.station ticket machines. All will accept payments by coins and cards, and some will take banknotes and give notes as change.
Germany: DB has selected Syncron International's Global Inventory Management software to control its spare parts supply chain across 100 stock locations.
Mongolia: Japanese consultancy Cadex is to provide the national railway with technology acquisition and staff training services.
New Zealand: In partnership with Certus Solutions and Cortel, IBM is to provide KiwiRail with Maximo infrastructure data management and Cognos analytics software.
Norway: GDS Displays is to supply NSB with LCD screens for outdoor timetables.
Spain: Hoeft & Wessel and Ikusi are to supply 50 fixed and 22 onboard ticket machines for Zaragoza tram Line 1, and 51 machines for an extension of Murcia Line 1.