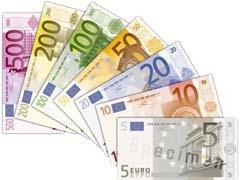 Austria: VeriFone Systems is to supply its PAYware mobile ticketing validation and payment technology to Westbahn.
Bosnia: Italferr and IRD Engineering have completed an EU-funded project to assist the Ministry of Transport with bringing rail regulation in line with EU interoperability and safety directives.
Europe: ERA has awarded EEIG Ertms Users Group a €0·7m framework contract to edit and review technical documentation for consolidation of specifications for ETCS Baseline 3. Meanwhile, TRL is to examine the role of rail regulators in the EU, Norway and Switzerland.
Panama: Having supported the Línea Uno consortium's winning bid, Pöyry has signed a €2·1m contract to provide technical assistance for design and construction of the 13·7 km, 11-station metro line due to open by June 2014.
UK: Following successful trials, Strukton is to supply its POSS point machine and axle-counter monitoring system to London's Docklands Light Railway.