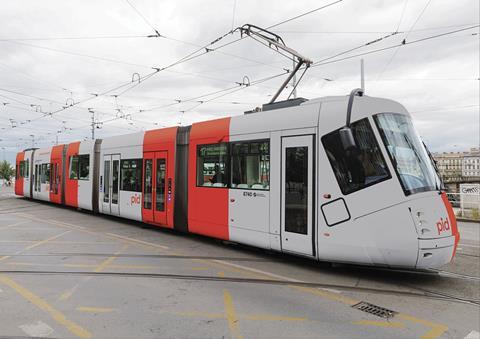 CZECH REPUBLIC: A jury of specialists assembled by the Czechdesign association has selected the Superlative.works agency as the winner of a competition to develop a unified brand identity for use across all modes of transport in Praha and neighbouring areas.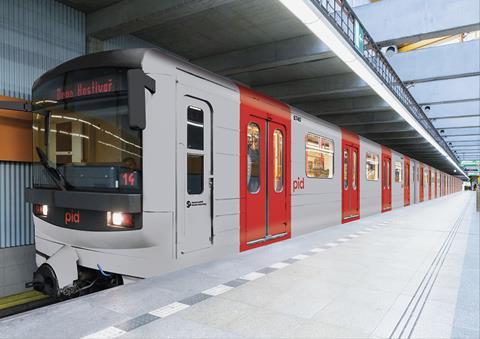 The capital's integrated transport network known as PID now includes 27 operators and 67 types of vehicle, and as PID expands into the surrounding Středočeský region it was decided that modern 'understandable and interconnected' branding was needed across vehicles, operators, publicity material and staff uniforms so that people can see at a glance where a PID ticket is valid.
The winning design is based on Praha's traditional red colour, found in the city's coat of arms and the livery of its Tatra T3 trams. This is complemented by a shade of light grey which is intended to unify the 12 existing liveries on urban transport, plus others on rail services, while not showing dirt as clearly as existing white liveries.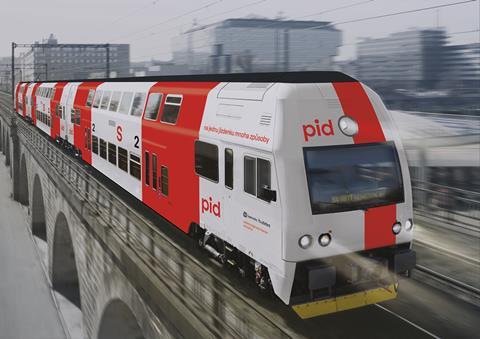 The red vertical stripes are intended to be easy visibility from a distance, to highlight the individual doors and unmistakably differentiate the area's transport services from others.
The PID Grotesk font, custom made by typographer Tomáš Brousil, is designed for readability in print and on display screens.
The proposals were developed by Mikuláš Macháček, Petr Štěpán and Bohumil Vašák of Superlative.works, which previously developed a visual identity for national railway ČD.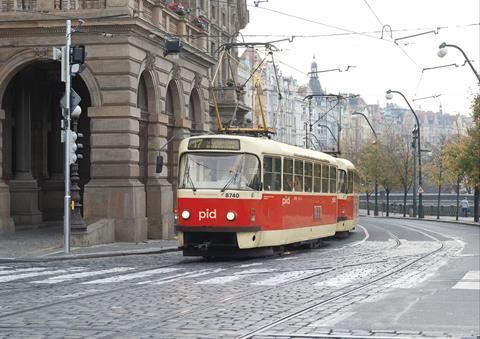 Roll-out of the new branding will begin this year and is expected to take 15 years to complete. It will be applied to all new vehicles, but to reduce costs it will only be applied to existing vehicles when they are overhauled. It will not be applied to what the city council called the 'iconic' T3 trams, while the 15T trams and M1 type metro trains are not expected to be repainted for some time.
'The costs of the competition and the creation of a graphic manual were KC1·9m, further implementation will not cost anything extra', said Deputy Mayor and Transport portfolio holder Adam Scheinherr.