UK: Transport for London has started to consolidate its Twitter communications at its main account, and close the separate accounts it operates for London's various transport modes and individual lines.
'By reducing the number of Twitter accounts we manage to just focus on @tfl, we believe we can better focus on responding to all customer enquires — especially those with accessibility queries — more quickly', a spokesperson told Metro Report International.
TfL said the information on its Twitter feeds was manually updated, rather than taken from automated data, which meant that there could be delays in information being posted.
It also said 'Twitter no longer automatically displays messages in chronological order, meaning the latest travel information that a customer might see might not always be accurate and timely'. Metro Report International notes that the choice of whether to show tweets chronologically is a user setting.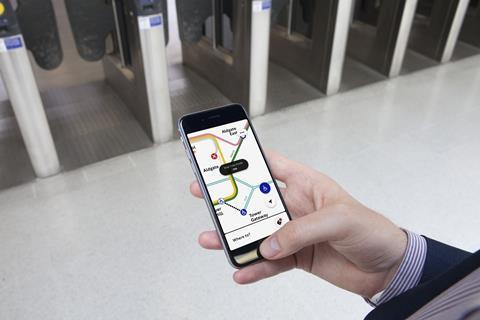 New travel tools
TfL insisted that it was 'committed to providing a transport network that is as accessible as possible and working hard to ensure that key travel information is communicated through a number of channels. To ensure that we provide accurate live travel information in an easy-to-use way for all of our customers, we have developed new travel tools, including the new TfL Go app, which provides the latest information quickly and is being updated to provide further information in the coming months.'
At present the TfL Go app is available for iOS, but not Android.
TfL said it had engaged with external stakeholders including accessibility groups, before making the decision to close the Twitter accounts, and had undertaken an equality impact assessment.
Concerns had been raised by several followers about the announced closure of the @tflaccess feed, which has been 'temporarily paused' while further engagement with accessibility groups takes place.
London TravelWatch Director Emma Gibson told Metro Report International that 'it is important that transport users in London are able to access information in a range of ways to suit their needs. We realise that TfL probably has over 20 Twitter channels and with limited resources it might be difficult to monitor them all.
'But we would expect them to consult with passengers before they remove information channels, and ensure that they are still able to effectively serve the diverse needs of passengers in other ways whether that means improving the information on their website or working with app developers.'