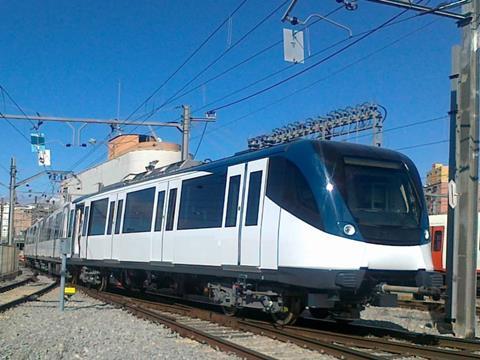 PANAMA: A Metropolis trainset built for Line 1 of the Panamá City metro by Alstom Transport at its Santa Perpètua de Mogoda plant in Spain has begun eight weeks of traction, braking and endurance trials on the FGC network in Barcelona.
Based at FGC's Rubí depot, the trainset is being tested at night on the Vallès route which links Plaça de Catalunya with Terrassa and Sabadell.
FGC says that its 1 435 mm gauge Vallès route has previously been used to test rolling stock for lines 6 and 8 of the Shanghai metro, also supplied by Alstom. These activities generate additional income for the regional operator, which provides depot facilities as well as operating personnel.