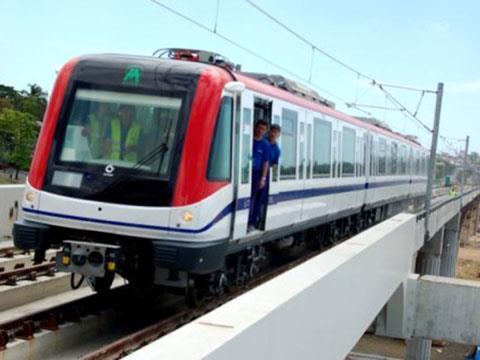 LATIN AMERICA: Alstom announced on December 13 that it had won two contracts in Panamá and Santo Domingo worth €300m.

The Línea Uno consortium of Odebrecht and FCC recently appointed to build Line 1 of the Panamá metro has selected Alstom to manage the engineering, integration and commissioning of the project's electro-mechanical equipment on a turnkey basis. Alstom's scope, worth around €200m, includes the supply of 57 cars, traction power substations and CBTC signalling and train control. The 13·7 km line with 13 stations linking Los Andes and Albrook is due for completion by the end of 2013.

Santo Domingo metro developer OPRET has awarded Alstom a €101m contract to supply and maintain 15 Metropolis three-car trains to work Line 2 when it opens in early 2012. The contract includes an option for six more trains. Line 2 will be 21 km long with 20 stations and will cross the city from east to west connecting Los Alcarrizos to San Luis with an interchange to Line 1 at Juan Pablo Duarte. Projected daily ridership is 400 000 passengers.

The Metropolis cars will be manufactured at Alstom's factory in Santa Perpetua, near Barcelona. According to Alstom it has now sold more than 4 000 Metropolis cars, including 57 for Santo Domingo metro Line 1.

* A consortium of TMB, Ayesa and Inelectra has won a €21m contract to provide project management and technical assistance for the Panamá metro Line 1 project.