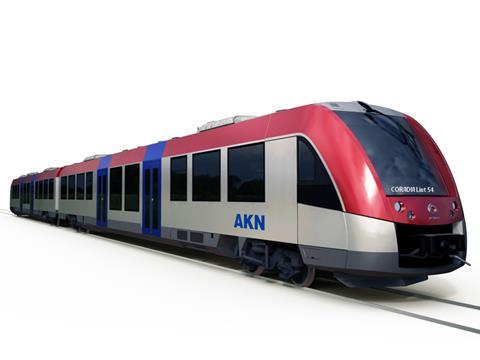 GERMANY: Schleswig-Holstein regional operator AKN Eisenbahn announced a €60m order for 14 Alstom Coradia Lint 54 diesel multiple-units on May 6. The DMUs are be built at Alstom's Salzgitter plant and delivered in the second half of 2015 to operate on service A1 between Neumünster and Eidelstedt.
The two-car units will have a top speed of 120 km/h, 176 seats and space for around 170 standing passengers.
They will replace LHB VTE units dating from 1976-77. 'The present vehicles are indeed very old and loud and do not offer enough passenger comfort', said AKN management board member Wolfgang Seyb.