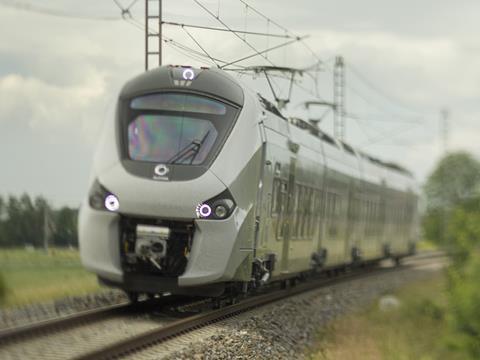 ALGERIA: An agreement for the Cital joint venture to begin assembling and maintaining Coradia regional and inter-city trainsets in Algeria was signed on April 10 by Cital partners Alstom (49%), Entreprise Métro d'Alger (10%) and Ferrovial (41%), and also national railway SNTF which is to become a shareholder in the joint venture with the acquisition of a 10% stake from Ferrovial.
In July 2015 SNTF awarded Alstom a €200m contract to supply 17 Coradia Polyvalent electro-diesel inter-city multiple-units which will be produced at the company's Reichshoffen plant in France. According to Alstom, SNTF intends to order a total of 98 Cordia units to support network expansion plans and improve service quality.
More than 240 people are employed at the Cital site in Annaba, which is currently dedicated to the assembly and maintenance of Citadis trams. Under the latest agreement it will be expanded from the current 46 000 m2 to 190 000 m2, and will house an engineering department, a maintenance depot and new production lines with the capacity to assemble one Coradia trainset per month. This is expected to create up to around 270 direct jobs, and several hundred indirect ones. Alstom will transfer skills, know-how and technology to Cital's employees.
'Cital's extended activity will certainly contribute to the emergence of a railway hub in Annaba, reinforcing Algeria's industrial sector while offering a larger number of people the opportunity to travel via reliable, safe and environmental-friendly modes of transport', said Gian Luca Erbacci, Senior Vice-President of Alstom Middle East & Africa. 'This new milestone is an important step in Alstom's global strategy and efforts to be closer to its customers.'
More than 300 Alstom employees are based in Algeria. The company has delivered 98 Citadis trams to Alger, Constantine and Oran, and is working with Cital to supply trams to Ouargla, Mostaganem, Sétif and more vehicles to Constantine.