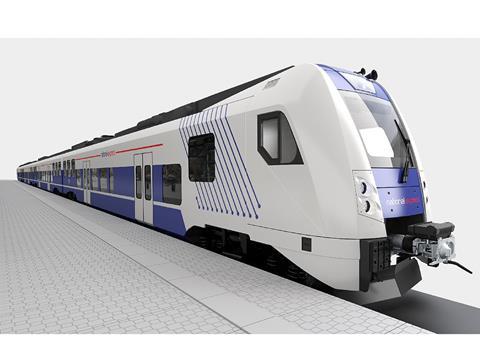 GERMANY: On September 17 the Higher Regional Court in München instructed Bayern railway authority BEG to undertake a review of the planned award of two Nürnberg S-Bahn operating contracts to National Express Rail.
On February 2 BEG had named the German subsidiary of UK-based National Express Group as its preferred bidder for the two contracts to operate Nürnberg S-Bahn services for 12 years from December 9 2018. The contracts would cover the operation of 7·5 million train-km/year on five routes carrying more than 20 million passengers/year, and are expected to generate revenues in excess of €1·4bn.
This was the first time that national operator DB had not won a contract to operate a major S-Bahn service. On February 11 DB Regio lodged an appeal, and on April 27 the Südbayern procurement office blocked the award of the contracts. BEG and National Express then took the matter to the Higher Regional Court on May 15.
The court has now found that there were technical flaws in the way BEG requested financial guarantees from bidders and their parent companies. As a result, BEG must undertake a review of the bids using stricter financial guidelines. However the court has not ordered that the procurement be restarted, and BEG can award the contracts to National Express if it still wishes to do so following the review.
'We are pleased that the Higher Regional Court of Munich has judged our Nürnberg S-Bahn bid as valid and has not decided to restart the contract procurement process,' National Express told Railway Gazette International. 'We look forward to the completion of the procurement process by the awarding authority as directed by the court and to providing the people of Nürnberg with the high-quality services they deserve.'