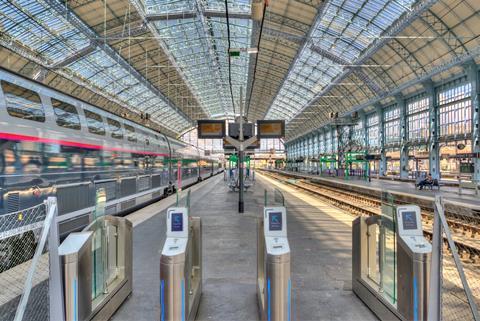 FRANCE: Nouvelle-Aquitaine region has announced the first tentative steps towards the development of a proposed regional express network around Bordeaux.
Bordeaux Métropole and Nouvelle-Aquitaine signed an accord in December 2018 to work on the development of an RER network to serve the Bordeaux metropolitan area over the next decade. The aim is to tie together existing TER services and revitalise run-down routes to provide five cross city services by 2028, including the construction of additional stations and the development interchanges to the city's tram network.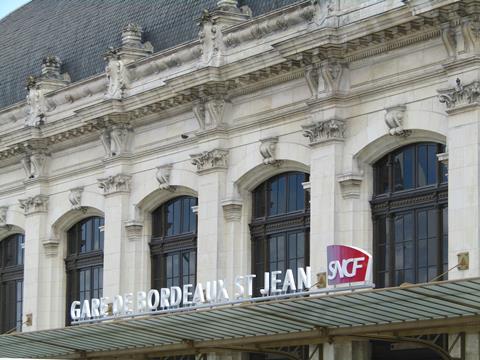 The first route is expected to link Libourne and Arcachon from the December 2020 timetable change. Initially there will only be one through train each way per day, but the region anticipates that the service will be stepped up to half-hourly over the next few years, and eventually to 15 min intervals at peak times.
'We are going to start the so-called diametralisation on this line from December', Bordeaux regional council Vice-President Renaud Lagrave told local media on September 14. 'The Libourne – Arcachon train will stop for about 7 min at Bordeaux St Jean, and then continue to Pessac and Cestas before heading for Arcachon.' This initial service is targeted at students from Libourne using the university in Pessac and Talence, where the station at Talence-Médoquine is scheduled to reopen in 2023.
According to Lagrave 'there will be a very large additional offer for users at the end of the year.' SNCF is due to introduce an extra 74 TER trains per week on the routes from Bordeaux to Libourne, Arcachon, Saint-Mariens and Langon, which are four of the five destinations to be served by the putative RER. This includes four extra trains each way per day on the Libourne route.
The region envisages that the second RER route would connect Langon and Saint-Mariens, although it says work is required to rehabilitate the line to Saint-Mariens. The RER proposals envisage significant infrastructure investment, including track renewals as well as the construction of additional stations. In the longer term, double-deck trainsets would be introduced to increase capacity.