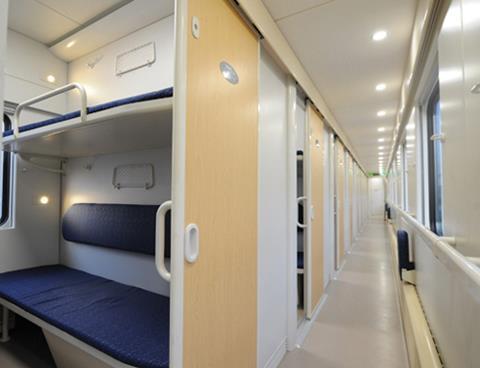 CHINA: Drawing on vehicles developed for the Lhasa route, CSR Qingdao Sifang is building a family of 120 km/h passenger coaches to replace K3 and K4 cars operated on services from Beijing to Ulaanbaatar and Moscow.
The 13-day round trip requires vehicles able to cope with sandstorms as well as temperatures down to -50°C, and the cars have coal-fired hot water heating as an emergency back-up in case the diesel generators fail.
CSR is initially supplying 43 cars of seven types, including sleeping, baggage, generator and dining cars. Bogies are changed at the China/Mongolia break of gauge.