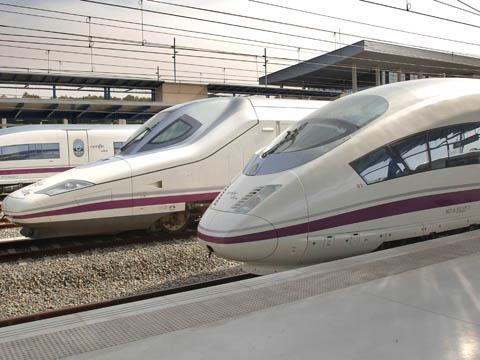 SPAIN: Development Minister Ana Pastor announced on June 13 that the cabinet had given its approval for bids to be invited to operate commercial long-distance passenger services in competition with state operator RENFE.
The winning bidder would be able to operate services for a period of seven years on the Levante network of conventional and high speed routes from Madrid to Albacete, Valencia, Castelló de la Plana, Alacant and Murcia.
According to Pastor, the new operator would be free to set service levels and fares, with RENFE's train leasing subsidiary to provide it with rolling stock while it sources its own fleet. At the end of the seven-year period, the Levante network would be fully opened up to competition.
By progressively opening up the long-distance passenger market to competition, the Spanish government hopes to see increased services at more competitive fares, with 'new business models' meeting the needs of passengers. Competition is also expected to drive up rail usage, while RENFE would continue to provide services across the country.