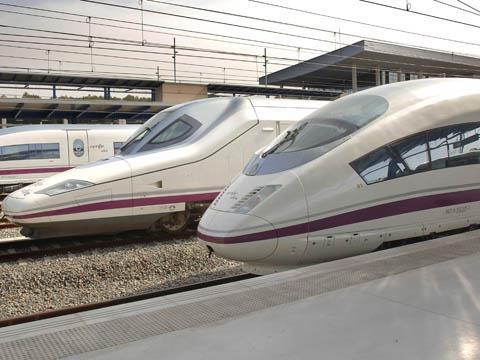 SPAIN: Presenting on March 20 the results of the first 12 months of the market-based fares structure introduced by RENFE in February 2013, Development Minister Ana Pastor reported that the number of passengers carried on high speed services had grown by 23⋅47% from 12 million to reach 14⋅9 million in February 2014. Over the same period, revenue had grown by 6⋅95% from €733m to €784m, with average train occupancy up from 65% at 73%.
Aiming to offer a more flexible range of fares to increase ridership, particularly amongst younger travellers, the new pricing structure has seen the average price of a journey in 'turista' (standard) class fall by 27⋅5%, with discounts of up to 70% available on more restrictive advanced-purchase fares. Valid for a year, a railcard for passengers aged between 14 and 25 offers a 30% discount on high speed and long-distance fares.
Other innovations have included mobile phone ticketing, used by 4⋅8 million passengers, and a RENFE ticketing app downloaded by 200 000 customers in two months. Internet booking now accounts for 44⋅85% of high speed ticket sales, up 48⋅24% on the year before.
During 2014, commercial strategy will include offering its passengers a more 'personalised' service, with quiet cars to be introduced and onboard wi-fi trialled on high speed services. RENFE's new Tempo loyalty card programme enables holders to also earn points when purchasing hotel accommodation, car hire and meals at the Cinco Jotas restaurant chain.