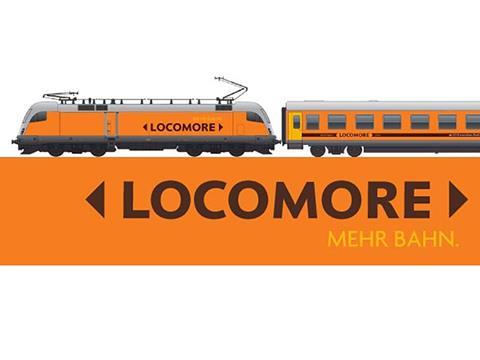 GERMANY: Locomore announced on June 3 that it had finalised contracts for the provision of traction and the refurbishment of coaches which should enable it to launch its planned open access passenger service between Berlin, Kassel, Frankfurt and Stuttgart on December 14.
An agreement has been finalised for Hector Rail to provide Siemens Eurosprinter locomotives and drivers, and a contract has been signed with SRI Rail Invest for the lease of eight coaches which are to be modernised with power sockets and wi-fi. Passengers will have the choice of compartments or open saloons.
A crowd-funding campaign which ran from October 2015 to May 2016 secured €539 000 to enable the start of services, and in January the company secured train paths for a service offering a 6½ h Berlin – Stuttgart journey time, slightly slower than Deutsche Bahn ICE services but faster than long-distance buses.
However, Locomore said its original plan to start passenger services in September cannot now be achieved, and it now plans to launch on December 14, shortly after the European timetable change. Tickets will go on sale at the end of September, with supporters of the funding campaign able to redeem vouchers for tickets. Meanwhile, Locomore hopes to raise new subordinated loans of €100 000 to fund sales and marketing activities.