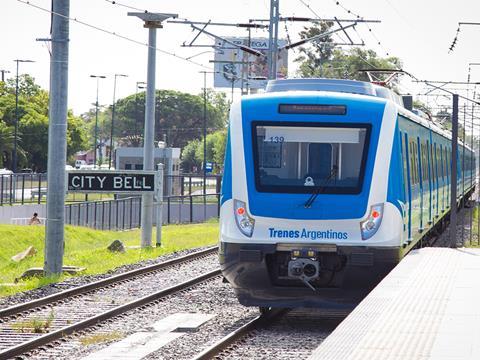 ARGENTINA: Transport Minister Guillermo Dietrich has given his approval for an order to be placed directly with CRRC Qingdao Sifang of China for the supply of 200 EMU cars for the Roca commuter network in Buenos Aires, with an estimated cost of US$316∙5m.
Joining a fleet of 42 EMUs previously supplied by CRRC for the 25 kV AC Roca network, they will replace 20 Toshiba EMUs dating from 1983 which have now reached the end of their useful operating life, according to the ministry.
Having a uniform electric fleet on the Roca would also assist with plans to develop an RER network for Buenos Aires, with common technical specifications and train lengths across currently separate commuter routes.