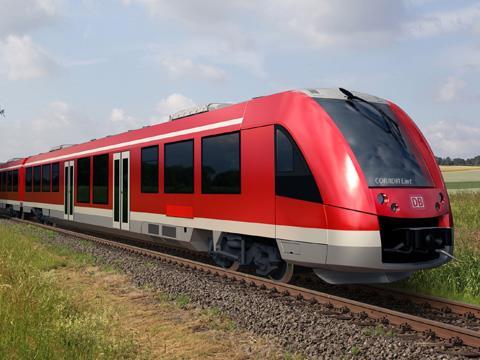 GERMANY: Deutsche Bahn has signed a €160m contract for 38 Alstom Coradia Lint regional diesel multiple-units, which will be used on Dieselnetz Südwest services in Rheinland-Pfalz, Hesse and Baden-Württemberg from 2015.
The contract announced on June 28 includes 14 DMUs with 112 seats ordered under a framework agreement signed in 2008, and 24 units with 160 seats as an option on a 2011 order. They will be manufactured at Alstom's Salzgitter site.
The low-floor units will be equipped with air-conditioning, CCTV, two wheelchair spaces and an accessible toilet.