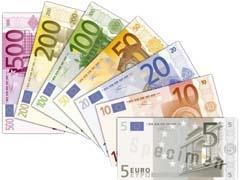 GERMANY: Deutsche Bahn has reached agreement with Siemens to order up to 300 ICx trainsets. Approved at an extraordinary meeting of the DB board in Frankfurt on April 21, the deal is due to be signed after a 14-day 'waiting and information period', at which point DB plans to place a firm order for an initial 130 trainsets.
A further 90 trainsets are to be ordered later with a final batch of 80 expected in the longer term. The first trains are due to enter service in December 2016 with delivery completed around 2030.
Described by DB as 'the largest single investment in the company's history' and by the manufacturer as the 'largest individual order yet in Siemens' history', the 'multi-billion euro' framework agreement will allow replacement of DB's ageing fleet of locomotive-hauled InterCity and EuroCity coaches. Later ICx vehicles are intended to replace the ICE1 fleet which entered service in 1991 as well as the ICE2 trainsets.
DB Chairman Dr Rüdiger Grube said that 'the new ICx will form the backbone of our long-distance transport services. We are thus pushing ahead full force with our customer and quality initiatives. The most important aspect for me is that our customers are the first to benefit.'