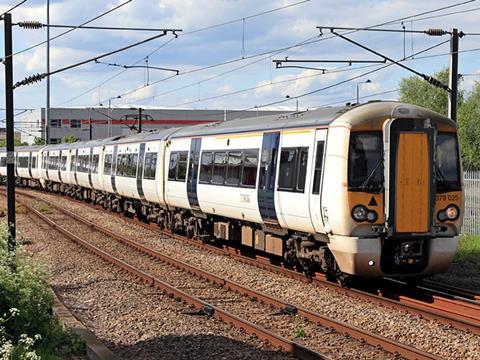 UK: Three current or former incumbents have been shortlisted to bid for the next East Anglia franchise, which is due to take over from Abellio Greater Anglia in October 2016. Abellio had been awarded a 29-month contract to operate the franchise from February 5 2012, and a further direct award contract in 2014.
Following an initial prequalification round, the Department for Transport announced on June 2 that three groups had been selected to 'work with the government to develop their proposals before receiving the invitation to tender in August'. Final bids are expected in December.
The three shortlisted bidders are:
Abellio East Anglia, a joint venture between Abellio (60%) and Stagecoach (40%);
First East Anglia (FirstGroup);
National Express East Anglia Trains.
The franchise is currently carrying around 354 000 passengers/day. According to DfT, 'bidders will be asked to show how they will improve the region's railways, including providing reduced journey times to London, more reliable services, and better connections. They will also be expected to show how they could achieve the recommendations of the Great Eastern Main Line Taskforce, which includes reducing London to Norwich journey times to 90 min.' The responses to a public consultation which closed in March will also 'be taken into account' as the franchise proposals are developed further.
Suggesting that 'we have ambitious plans for East Anglia's rail network', rail minister Claire Perry said 'the successful bidder will be central to making these plans a reality. We want to find a partner who will help us meet the increasing demand for transport in the region by providing faster, more reliable journeys and better connections across the region and beyond.'
Stagecoach Group Chief Executive Martin Griffiths said 'our interest in the East Anglia contract is part of our strategy of growing our rail portfolio with selected bids, either individually or with selected partners. We believe our strong track-record, combined with the insight of the incumbent operator, Abellio, can produce a powerful joint bid'.