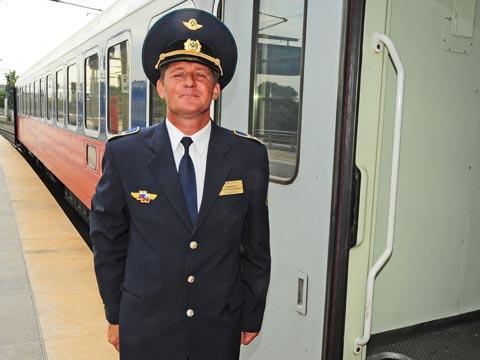 RUSSIA: RZD's Federal Passenger Co and Patentes Talgo signed a contract for seven 20-car long-distance passenger trains at the St Petersburg International Economic Forum on June 18.

Talgo said the contract worth more than €100m 'marks the culmination of 15 years of bilateral contact between the two companies'.

Three trains ordered for the Moscow – Berlin route will be equipped to switch automatically from 1 520 mm to 1 435 mm gauge at the Polish border. Eliminating the need to swap bogies, a top speed of 200 km/h and passive tilt are expected to combine to reduce the journey time from 27 h to 18 h.

Four 1 520 mm gauge only trains will run between Moscow and Kyiv, cutting travel time from 13 h to 7 h.

The trains will have aluminium bodies and offer a combination of sleeper and seated coaches.

Talgo plans to set up local maintenance facilities in conjunction with RZD. The two companies also signed an agreement to promote technical co-operation in the 'design, production, operation and servicing of high-speed rolling stock and new-generation rolling stock and infrastructure'.