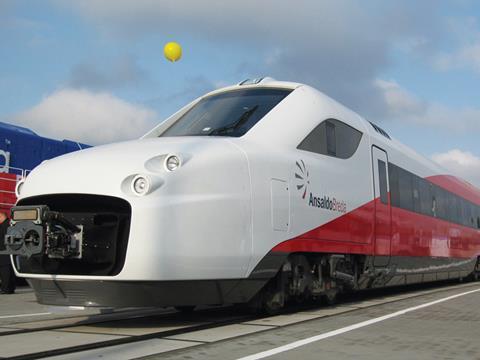 EUROPE: On May 24 the Dutch High Speed Alliance and Belgian National Railways signed a contract with AnsaldoBreda for supply of 12 eight-car high speed trains, with options for up to 14 more.
To be delivered in April 2006, the units will enter service a year later, replacing the existing push-pull Benelux trains between Amsterdam and Brussels. They will also operate domestic services from Amsterdam and Den Haag to Rotterdam and Breda. Eight of the trains will be owned by the NS-KLM alliance and four by SNCB.
The single-deck trains will be equipped to operate on 3 kV DC in Belgium, 1·5 kV in the Netherlands and 25 kV 50Hz on the new line. Each 200m long set will have four powered and four trailer cars, with a continuous rating of 5400 kW. There will be seats for 139 first class and 409 second class passengers.
AnsaldoBreda has selected Pininfarina to develop the styling, which will be unveiled later this year.