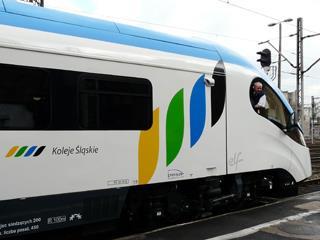 POLAND: Śląskie voivodship has announced its intention to directly award its in-house train operating company Koleje Śląskie a contract to operate local passenger services between January 1 2015 and December 31 2025.
The transfer of services in Śląskie from national regional train operator PR to KS in December 2012 proved problematic, with rolling stock shortages leading to widespread cancellations, and KS still suffers from a lack of available trains.
To overcome this, KS has called tenders for the short-term lease of 28 EMUs from January 2015 to December 2017, when the purchase of new trainsets is planned.
National railway holding company PKP SA has transferred ownership of the 71 km Grójecka Kolej Dojazdowa metre-gauge tourist railway to local authorities.