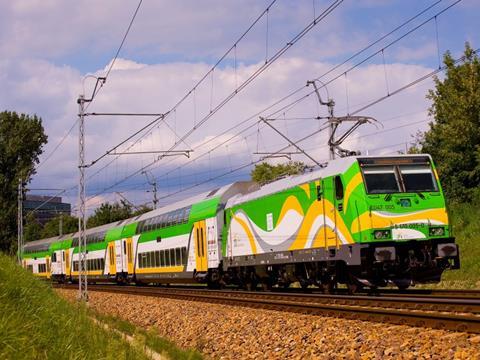 POLAND: Mazowieckie voivodship regional passenger operator Koleje Mazowieckie has selected Pesa to supply two 3 kV DC electric locomotives, 20 double-deck intermediate coaches and two double-deck driving cars.
These are said to be the first double-deck cars to be produced in Poland, and will supplement the fleet of 11 locomotives, 26 double-deck intermediate coaches and 11 double-deck driving cars supplied to KM by Bombardier.
Pesa's bid of €61·7m beat Newag's bid which was €24·3m higher. The difference is accounted for by Newag offering Bombardier Traxx locomotives with a coach based on Bombardier double-deck design.