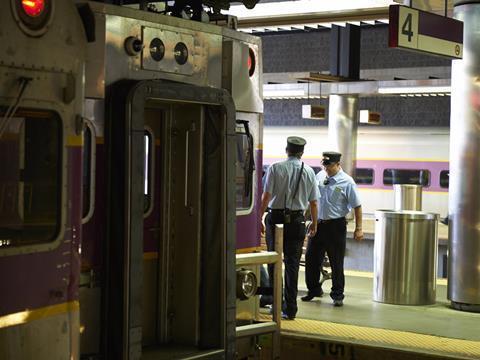 USA: Massachusetts Department of Transportation announced on June 17 that it had completed the acquisition of the 34 km Framingham Secondary Rail Line from CSX Corp for $23m. This is intended to support current freight services and protect the corridor for potential passenger use.
The line carries a limited passenger service to Foxborough on New England Patriots game days, and also provides strategic links between existing commuter rail routes.
Buying the line 'supports our goals of increasing use of freight rail, which takes trucks off our highways and reduces greenhouse gases,' said MassDOT Secretary & CEO Stephanie Pollack. The link between four commuter rail lines could also allow passenger services to be diverted to minimise disruption during future enhancement works.
'Beyond the short-term value of supporting the shipment of freight, in the long term the line has the potential to support future economic development', said MassDOT Rail & Transit Administrator Astrid Glynn. 'The communities to the southwest of Boston are experiencing strong regional growth. Should that trend continue, we would look engage the surrounding communities in a conversation about the potential for a pilot programme of additional passenger rail service.' This would require significant track and signalling modernisation, and any pilot service would not begin before 2017.