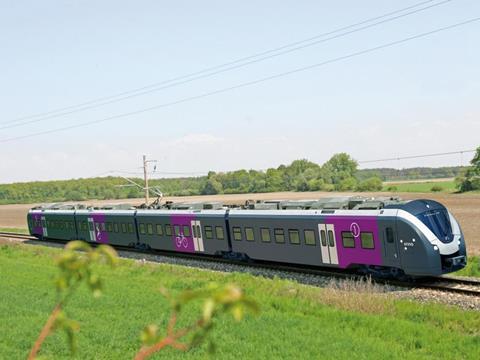 GERMANY: The Braunschweig, Niedersachsen and Hannover transport authorities have jointly selected Metronom for a contract to operate Elektro-Netz Niedersachsen-Ost passenger services for 10 years from December 2015.
The ENNO contract covers the operation of 2·1 million train-km/year on the Wolfsburg – Gifhorn – Hannover and Wolfsburg – Braunschweig – Hildesheim routes, currently operated under contract by DB Regio.
An hourly service is planned, with additional and longer trains in the peaks. The journey time between Wolfsburg Hbf and Braunschweig Hbf is to be reduced from 24 to 19 min, capacity increased, and there will be through services between Wolfsburg and Hildesheim.
The ENNO services are to be operated using 20 four-car Coradia Continental EMUs which Alstom is to supply and maintain under a €100m contract awarded by the RGB rolling stock procurement subsidiary of Braunschweig transport authority ZGB in December 2012. The first of the 160 km/h EMUs is now on test, with deliveries scheduled for next year