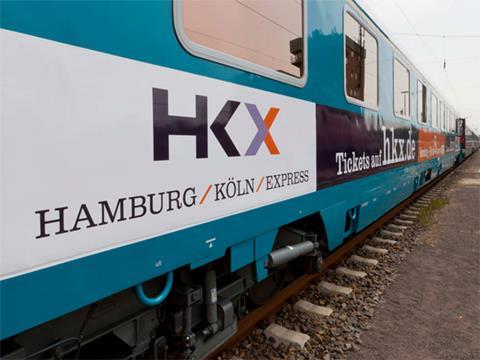 GERMANY: Open-access inter-city operator Hamburg-Köln-Express held the 'Fastest Music Festival in Germany' on January 23 to celebrate six months of operation. Bands and solo artists travelled with the passengers, performing music in 120 sec slots while the train doors were opened at stations
HKX has carried almost 150 000 passengers in its first half-year and the 'unique festival is our way of thanking our customers', said CEO Eva Kreienkamp. Around 90% of passengers start or end their HKX journey at Hamburg Hauptbahnhof.
'We have a particularly high percentage of young people between the ages of 18 to 29, who are increasingly doing without their own car and demonstrating a different, more selective mobility behaviour, which means they are very open to the railway service', said Kreienkamp. 'We're very happy about that. And also about the approximately 50% of women on board, showing us that we have been able to expand the market for train travel.'
Das Zügigste Musikfestival Deutschlands from Hamburg Köln Express on Vimeo.