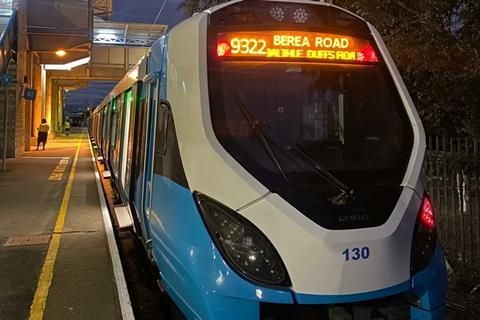 SOUTH AFRICA: Passenger Agency of South Africa has restarted a limited passenger service on the 17 km Durban – KwaMashu suburban rail line.
A reopening ceremony on September 12 was attended by Minister of Transport Sindisiwe Chikunga and CEO of the Prasa Group Hishaam Emeran.
While 10 of the 13 stations on the KwaMashu line have been refurbished to date, other rehabilitation work is still ongoing. This includes repairing heavily vandalised signalling equipment, some of which was stolen during the hiatus in rail operations. Works to reopen the KwaMashu corridor have cost R94m so far.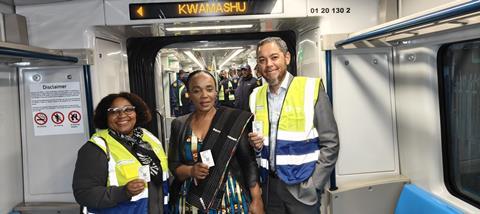 'Over the past years, the service was affected by theft, vandalism, and the Covid-19 lockdown', said Chikunga. 'Prasa worked around the clock to restore limited service on the line in 2021. However, the April 2021 devastating floods that hit the KwaZulu-Natal province left severe damage on our rail infrastructure, which resulted in the suspension of services, thus reversing the significant progress done previously.'
Work to reopen more lines
Since the 2020 pandemic lockdown, a spate of vandalism and cable theft has continued to hinder the restoration of the wider Prasa network.
'At the national level, in 2021, we set out to restore services on 10 key high-volume corridors that were badly devastated. By December 2022, not only did we achieve our target, but we exceeded it by restoring a total of 13 corridors. To date we have recovered a total of more than 18 corridors', Chikunga reported.
In the last financial year, since the recovery of services, over 2 million passengers have used Prasa services in KwaZulu-Natal province, and the operator is seeing a gradual increase in passenger numbers, the minister said.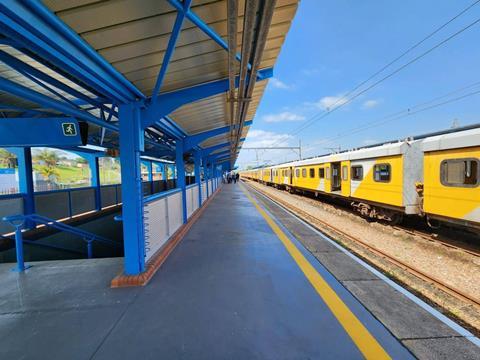 Within the province, the Durban to KwaMashu, Cato Ridge, Kelso, and Umlazi corridors are either fully or partially operational; Prasa completed the rebuilding of Umlazi station on October 6. Restoring the Durban – Crossmoor and the Durban – Pinetown corridors is earmarked for this financial year. In total, 102 stations are scheduled to be repaired and reopened across the province; work is currently underway on 27, Chikunga said.
X'Trapolis EMUs
The reopening has also enabled Prasa to introduce X'Trapolis electric multiple-units on the Durban – KwaMashu line. Under a 2013 contract, the Alstom-led Gibela consortium is manufacturing 600 X'Trapolis suburban EMUs for Prasa. As of mid-April, 150 trainsets had been produced.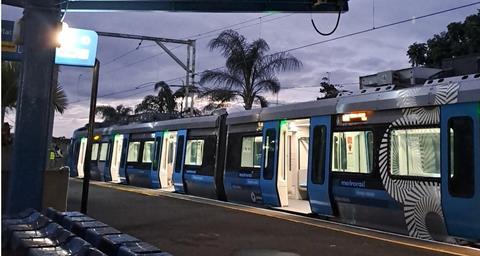 The X'Trapolis sets are also running on the Durban – Cato Ridge line, and on the Durban – Umbogintwini section of the Durban – Kelso corridor at off-peak times. Full operation is planned on the entire Durban – Kelso corridor once a 'no-objection certificate' is obtained from the Rail Safety Regulator.