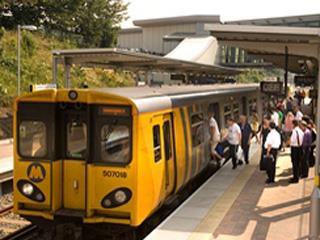 UK: Transport authority Merseytravel announced on May 14 that it had begun procurement of a new fleet of suburban electric multiple-units for the 750 V DC third rail Merseyrail network centred on Liverpool.
Recruitment consultants have been asked to identify candidates for the post of Project Director. 'Getting the right person to oversee the project and creating the right project governance arrangements are the first priorities', according to Merseytravel Chair Councillor Mark Dowd.
Expressions of interest in supplying 150to 250 vehicles have been invited 'from manufacturers worldwide'. Merseytravel plans to launch the tendering process later this summer, with delivery of the new trains expected by 2017.
The current fleet of 58 three-car Class 507 and 508 EMUs dating from 1978-80 is owned by Angel Trains and leased to Merseyrail until March 2015, with an option for extension to March 2018 when they will be nearing the end of their expected lifespan.
The cost of the new trains is estimated at €120m to €325m plus taxes. Some of the funding for the new fleet will be provided by the national Department for Transport, but it is expected that Merseytravel will also need to resort to borrowing.